What are the Arizona car seat laws?
According to Arizona State Law, all children under the age of 8 must be secured with a child safety seat or device that meets the federal standards and requirements and in accordance with the car seat manufacturer's instructions.
Arizona Car Seat Laws Overview
The car seat laws go into three car seat stages – rear-facing, forward-facing, and booster. So we also talk about Arizona child seat laws in these three categories.
Can't wait to know the AZ booster seat laws? Just click the booster field below.
Before that, you may also want to know what's the meaning of the 'child restraint system' in AZ car seat laws.
Arizona Car Seat Laws Rear-Facing

The Arizona laws in sections 28-907 A do not specify the rules for rear-facing riding. It just requires that a child who is under five years of age should be properly secured in a child restraint system.
But the minimum requirement in other States is that a child must be rear-facing for at least 1 year and 20 pounds.
However, it is recommended that children remain rear-facing as long as they meet the seat manufacturers' specifications.
Graco Extend2Fit
Rear-Facing Limits
Chicco KeyFit 30
Rear-facing Limits
Arizona Forward Facing Car Seat Laws
Arizona laws in sections 28-907 A and B do not specifically list the requirements for forward-facing child car seats either, but only ask the operators to use an appropriate child restraint system for children under five years old.
At this point, the guidelines from National Highway Traffic Safety Administration should be helpful to give parents tips – forward-facing car seats can be used for children aged between 1 and 7.
Graco Extend2Fit
Forward-facing limits
Chicco NextFit Zip
Forward-facing Limits
Arizona Booster Seats Laws
Arizona law in section 28-907 B requires children who are at least 5 years of age or under 8 years old but not more than 4 feet 9 inches tall to ride in a child restraint system.
The laws do not specifically mention booster seats, which should be good for big kids above 4 years old.
Supplement for this booster seat law is that a child is no longer required to ride in a booster seat once a child is more than 4 feet 9 inches, regardless of age.
However, it's not recommended to get your child out of a car seat too soon.
You need to make sure the seat belt fits your child properly in size.
Graco TurboBooster
Booster limits
Diono Cambria 2 XL
Booster Limits
Arizona Seat Belt Laws for Child
There are no age and weight and height requirements for a child to wear a seat belt in Arizona law.
But the common laws among US states require a child over 8 years old to be secured in a seat belt like an adult.
However, you can keep using a booster seat for big kids as long as possible until they outgrow the weight or height limits allowed by the car seat manufacturer.
Arizona law emphasizes on the operator who drives ten or fewer passengers to be equipped with an integrated lap and shoulder belt or a lap belt pursuant to the federal motor vehicle safety standards.
When can a child sit in the front seat in Arizona?
There is no age mentioned in the Arizona State Law for a child to sit in the front seat.
However, it's NOT recommended to place children under the age of 13 years old in the front seat.
Implements on car seat laws from Arizona City of Mesa state:
Penalty for Breaking Car Seat Laws in Arizona
The regulation in section 28-907 D makes it clear on punishment is not obeying the Arizona laws. Violators will be fined $50 for the offense.
Arizona Car Seat Laws Apply for
If driving in Arizona, the drivers are responsible for a child passenger's safety in the motor vehicle, except below situations.
Exceptions:
1. The motor vehicle does not have passenger restraint devices.
2. The motor vehicle is a recreational vehicle.
3. A commercial motor vehicle.
4. An emergency case.
5. An authorized emergency vehicle.
6. The child restraint devices are not enough for the child passengers in the motor vehicle.
Taxi Car Seat Law in Arizona
Taxis are supposed to be exempt from following the Arizona law. Section 28-907 H lists the regulations for exceptional situations. The third rule says:
"3. A person who operates a commercial motor vehicle and who holds a current commercial driver license issued pursuant to chapter 8 of this title."
Taxis are generally considered one type of commercial motor vehicle. If this rule works for a taxicab, it's supposed to be applicable for ride-sharing services like Uber and Lyft.
Age, Weight, Height Requirements in Arizona Laws
Arizona laws do not say much about the age, weight, and height requirements, but only things listed below.
Under 5 years of age
Use a child restraint system
Through 5 to 8 years old & less than 57 inches in height
Stick to a child restraint system
Check the meaning of the child restraint system before purchasing a car seat for your child.
Best Car Seats for Travel in Arizona
Based on the AZ child car seat laws, here are the best car seats that will ride your boys or girls safely without breaking the rules.
To help parents quickly find the best option based on their child's current age, this list is made by age.
30-lb rear-facing maximum weight
35-lb rear-facing maximum weight
More than this Doona car seat and stroller combo, there are a few excellent options available for riding infants rear-facing. But not all will perform as well as it to allow 1-year-old infants to face the back for this long time, Chicco KeyFit 30 for example, features a low 30-lb weight limit that might not go through the first year. 
Doona Infant Car Seat Stroller Combo
40-lb rear-facing maximum weight
50-lb rear-facing maximum weight
65-lb forward-facing maximum weight
49-inch forward-facing maximum height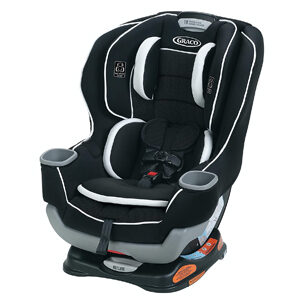 This convertible car seat is great enough to meet the parent's need to ride their kids in the rear- and front-facing for a longer time. It features 50-lb rear-facing weight limit to be one of the best rear-facing car seats for 2 years old.
100-lb booster maximum weight
120-lb booster maximum weight
57-in booster maximum height
63-in booster maximum height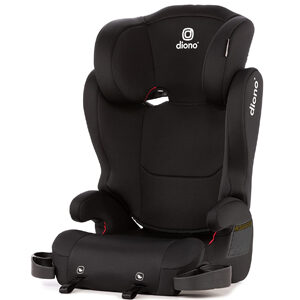 The Diono Cambria 2 XL combines a highback and backless booster into one. It provides spacious room for growing big kids.
Best to Fit 3 Across – Diono Radian 3R
Best with backless booster – Graco 4Ever DLX
Best Booster with 5 point harness – Graco Tranzitions
All 50 US States Car Seat Laws
FAQs on Arizona Car Seat Laws