What makes a car seat portable? The most important factors should be the weight and design. Either the portable car seats are lightweight, or they are folding. 
Out of a total of 15 car seats that meet the criteria of being lightweight, foldable, and compact, I've hand selected the 6 best models.
To make it easy, I've split these best portable car seats into two categories, including: folding and lightweight. 
In each category, I've included the best option based on the car seat types: infant, convertible, and booster. 
Also, there are a lot of cheap and lightweight convertible car seats available for choice if you're a family who travels a lot domestically or internationally. We have listed them following the short review of the best lightweight convertible car seat.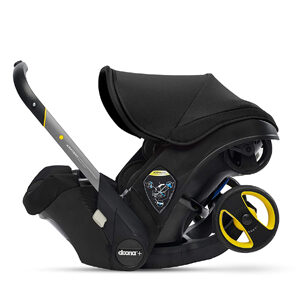 Doona Infant Car Seat Stroller
Baby Trend Trooper - Cassis Pink