With a database of 50+ child car seats, 25 budget modles, and days of comparisons, we've hand-selected the 8 best cheap car seats. 
Because we put all child car seats through our thorough review process, we can clearly distinguish where a baby car seat is better or worse than its competitors. This allows us to show you alternatives, explain which are the best for certain uses, and ultimately, identify key decision-making factors that'll allow you to get the best bang for your buck.

Chicco MyFit Harness Booster
There are some other narrow car seats for 3 across between 16 to 18 inches wide. We have reviewed and compared them so that you don't need to. 
Cosco Finale DX - Sweet Berry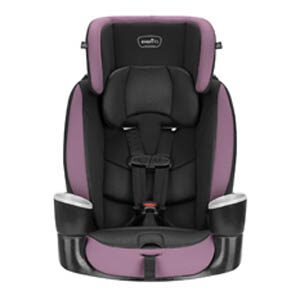 Evenflo Maestro Sport - Whitney Pink