ULTIMATE GUIDE FOR SAFE RIDE
Find A Perfect Car Seat Combo
For Child from 0-12 Years Old
Check the best car seats to grow with your child through 3 stages: rear-facing, forward-facing, and booster.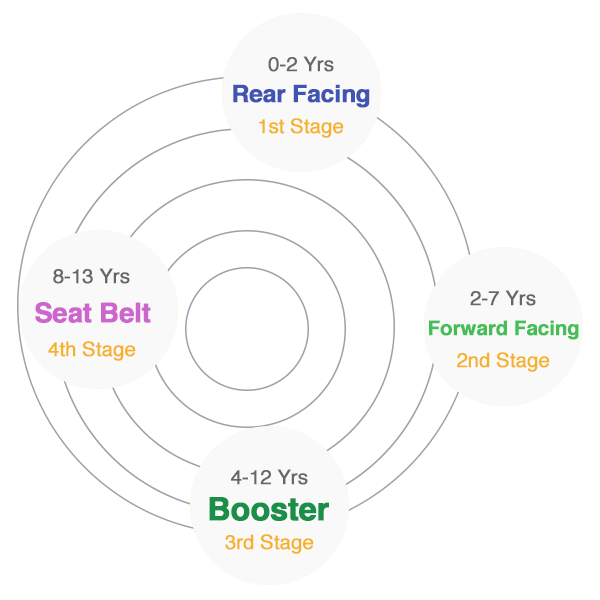 Choose The Best Car Seat For Your Child's Age
Kids at different ages absolutely have different sizes, weights, and heights, resulting in totally different needs for a perfect car seat to fit their ages.
Check Which Stage Your Kids Are In
Totally there are four stages based on the NHTSA's definition, while the last fourth stage – the seat belt, does need a car seat at all. So, if you want to find a perfect car seat for growing children, pick one from the three stages.
What You Need to Know Before Buying A Car Seat
No matter if you're a resident or planning to travel in any one of 52 states in the United State, it's better for the parents to know the local car seat laws in that state.
The child car seat rules vary in different states on age, weight, and height requirements through the different car seat stages.
It's better to check before riding your littles in the car.