ULTIMATE GUIDE FOR SAFE RIDE
Best Rotational Car Seats
For Child from 0-8 Years Old
Check the best swivel car seats to grow with your child through 3 stages: rear-facing, forward-facing, and booster.
Car Seat Stage and Kid Age
Generally, there are four car seat stages based on the NHTSA's definition: rear-facing, forward-facing, booster, and seat belt. The last fourth stage does need a car seat at all. As a result, all these car seats recommended in our buying guides are for the first three stages, based on the weight and height limits given by the manufacturers.
The kid's age is not the determining factor to choose a car seat but can give an estimation. For example, infants younger than 1 year old are required to ride in rear-facing.
Choose The Best Car Seat For Your Child
See which car seats we recommend for kids and parents for different scenarios.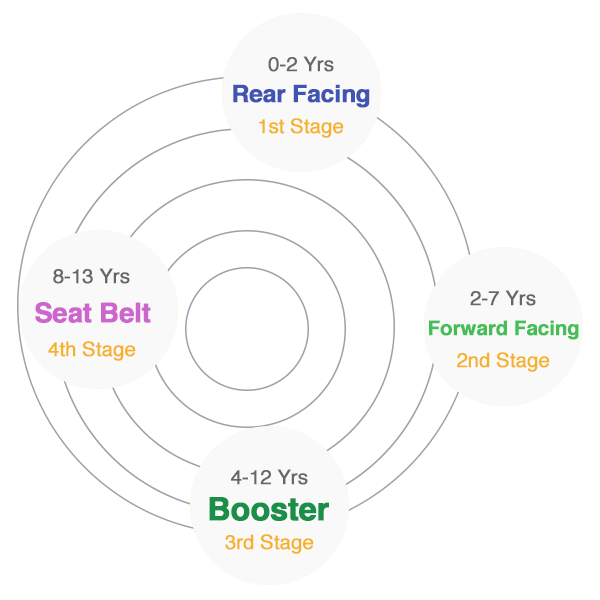 Best Car Seat Buying Guide
See our latest reviews and find the perfect child car seat.
Read the necessary concepts, safety tips, and guides to learn the ins and outs of child car seats.
 
No matter if you're a resident or planning to travel in any one of 52 states in the United State, it's better for the parents to know the local car seat laws in that state.
The child car seat rules vary in different states on age, weight, and height requirements through the different car seat stages.
It's better to check before riding your littles in the car.